Senior QA Engineer (Automation)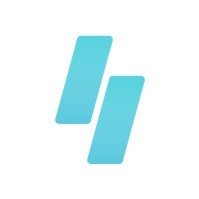 Appboxo
Quality Assurance
Philippines
Posted on Wednesday, March 30, 2022
About Appboxo
Appboxo is a Series-A technology start-up headquartered in Singapore, backed by tier-1 VCs such as: RTP Global, Gradient Ventures, Founders Fund and Antler. Appboxo is redefining the e-commerce experience across Southeast Asia and India, raising the standard for how companies of all sizes sell their products and services online and off. We continue to grow rapidly while constantly looking for new ways to impact and disrupt markets.
Shopboxo App is our new product that helps entrepreneurs, brands and SMEs to create online stores within minutes and start selling their goods and services online directly to consumers. Shopboxo provides all essential tools for businesses to run their businesses online, such as product catalog, advanced design functionality, order management, payment and shipping integration.
About the role
We are looking for a Senior QA Engineer (Automation) who can join our R&D team.
Mission:
-Help to increase the quality of our core product Shopboxo by reducing production bugs by 90% by the end of June
-Automation test coverage of buyer experience interfaces, i.e. e-commerce website template, miniapps, and merchant facing dashboards
-Ideal candidate should have a solid experience in writing automation tests using Selenium or any other related tools
-Mobile app automation experience is a plus, but not compulsory
The role is based in Almaty or remotely.
What you will do:
Automated test writing for integration, functional and other types of tests, languages: Python, JavaScript
Create detailed, comprehensive, and well-structured test plans, test cases, checklists and bugs
Debugging, troubleshooting bugs from production
Investigate product quality in order to make improvements to achieve better customer satisfaction
Collaborate with the Product Development team to ensure consistent project execution
Identify quality assurance process bottleneck and suggest actions for improvement
Prepare and present reports and metrics to Senior Management
Stay up-to-date with new testing tools and test strategies
Qualifications:
Fluent spoken and written English
3+ years of experience as a Software Quality Assurance Engineer
Extensive experience in software development and testing
Strong knowledge of software QA methodologies, tools, and processes
Understanding of Python, Javascript, and SQL
Experience with Jira, Test Rail, Confluence, Qase
Ability to work in cross-functional teams
Extreme attention to detail and highly organised
Strong communication skills both written and verbal
The desire to learn constantly and dive into new areas with unfamiliar technologies
Our Values:
Never compromise. Building a good product and company is not enough. We are building the best experience both internally and externally
Working super hard to achieve results in the shortest period of time.
Break Walls.
Be honest and never shy away from honest ideas, feedback, comments.
Have fun and enjoy the ride. We spend more than 50% of our lives at work, and without fun, we will live very mediocre lives.
Ok, are you excited to apply? Awesome. We know that applying to a new role takes a lot of work and we truly value your time.
Good luck!