Senior Frontend Engineer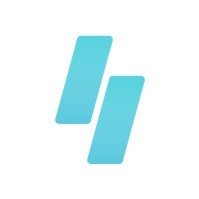 Appboxo
Software Engineering
Almaty, Kazakhstan
Posted on Thursday, October 6, 2022
About Appboxo
Appboxo is a Series-A technology start-up headquartered in Singapore, backed by tier-1 VCs such as: RTP Global, Gradient Ventures, Founders Fund and Antler. Appboxo is redefining the e-commerce experience across Southeast Asia and India, raising the standard for how companies of all sizes sell their products and services online and off. We continue to grow rapidly while constantly looking for new ways to impact and disrupt markets.
Shopboxo App is our core product that helps entrepreneurs, brands and SMEs to create online stores within minutes and start selling their goods and services online directly to consumers. Shopboxo provides all essential tools for businesses to run their businesses online, such as product catalog, advanced design functionality, order management, payment and shipping integration.
About the role
We are looking for an experienced Senior Frontend Engineer to join our amazing product team to work on one of the most promising e-commerce products with global focus.
The role is based in Singapore.
What you will do
You will be responsible for building the frontend of all Appboxo related products with the focus on South East Asia and the world
You will be have a chance to further develop our products that is being used by millions of users across South East Asia
Seek product ideas and feedback, gather requirements, write specs
Update documentation for external use
Help our partners and clients with onboarding and integration
Qualifications
Fluent in English
5+ years of experience building beautiful, clean and intuitive products with ReactJS/NextJS
Solid knowledge of NextJS is a must
Experience in working on desktop dashboards
Experience building Progressive Web Apps using ReactJS/NextJS
Strong unit test and debugging skills
Be able to work remotely
Capacity to continuously provide and receive constructive, actionable feedback to and from colleagues
Ability to self-motivate in a fast paced, multifaceted environment
Can work in Southeast and Central Asia timezones
Our values
Never compromise. Building a good product and company is not enough. We are building the best experience both internally and externally
Working super hard to achieve results in the shortest period of time.
Break Walls.
Be honest and never shy away from honest ideas, feedback, comments.
Have fun and enjoy the ride. We spend more than 50% of our lives at work, and without fun, we will live very mediocre lives.
Ok, are you excited to apply? Awesome. We know that applying to a new role takes a lot of work and we truly value your time.
Good luck!