Social Media and Content Specialist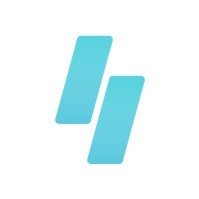 Appboxo
Marketing & Communications
Philippines
Posted on Wednesday, November 9, 2022
About Appboxo
Appboxo is a Series-A technology start-up headquartered in Singapore, backed by tier-1 VCs such as: RTP Global, Gradient Ventures, Founders Fund and Antler. Appboxo is redefining the e-commerce experience across Southeast Asia and India, raising the standard for how companies of all sizes sell their products and services online and off. We continue to grow rapidly while constantly looking for new ways to impact and disrupt markets.Shopboxo App is our new product that helps entrepreneurs, brands and SMEs to create online stores within minutes and start selling their goods and services online directly to consumers. Shopboxo provides all essential tools for businesses to run their businesses online, such as product catalogue, advanced design functionality, order management, payment and shipping integration.
We are looking for a
Social Media Content Specialist based in the Philippines
to join the Appboxo Marketing team. The Country Marketing Manager will be responsible for creating engaging video content that will be used across Shopboxo's owned channels like Facebook, Tiktok, and Instagram and for paid campaigns. We are looking for someone who is going to create viral content and grow awareness of Shopboxo in the market.
What you will do
You will film and edit content that will be used to educate our users and engage followers on Social accounts and you will managing the social channels: Facebook, Instagram, Tiktok.
You will support all facets of marketing strategy from paid media, to social engagement.
You will be up-to-date on all social media trends and propose content to be created and consistently iterate on the content you create to achieve better engagement.
Qualifications
Must have native-level proficiency in Tagalog and fluent-level in English
Experience in videography and video editing and strong understanding of camera equipment and lighting.
Comfortable with being in front of and behind the camera and is an expert content creator
Proficiency Adobe Premiere, Final Cut Pro, or similar similar video editing software is ideal
Outcome oriented and is able to systematically test different content ideas, identify what works, and scale up with it
Strong storytelling and visual storytelling skills.
Strong portfolio showcasing their previous video content work
Strong attention to detail and ability to work in a fast-paced environment
Knowledge of graphic design, animation, and/or motion graphics is a plus.
Good communication skills, as they will work with clients, teams and other stakeholders.
Relevant educational background in content creation, social media, or other related fields.
Has deep knowledge of Filipino pop culture and trends
Understanding of the social media: platform best practises in terms of creative specs and formats
Effective collaborator in a fast paced, multifaceted environment with an international team
Able to self-motivate in a fast paced, multifaceted environment
Capacity to continuously provide and receive constructive, actionable feedback to and from colleagues
Be able to work remotely
Our values
Never compromise. Building a good product and company is not enough. We are building the best experience both internally and externally
Working super hard to achieve results in the shortest period of time.
Break Walls.
Be honest and never shy away from honest ideas, feedback, comments.
Have fun and enjoy the ride. We spend more than 50% of our lives at work, and without fun, we will live very mediocre lives.
A "Can-Do" Attitude: Always positive attitude and passion for learning in fast-paced environments. We move fast!"
Fast & Agile: Ability to excel in a constantly changing and rapidly growing workplace
Ok, are you excited to apply? Awesome. We know that applying to a new role takes a lot of work and we truly value your time.
Good luck!