Product Marketing Manager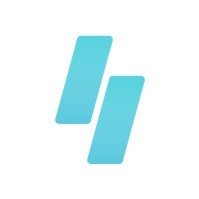 Appboxo
Marketing & Communications, Product
Kuala Lumpur, Malaysia
Posted on Wednesday, October 4, 2023
About Appboxo
Appboxo is a Series-A technology start-up headquartered in Singapore, backed by tier-1 VCs such as: Founders Fund, 500 Startups, Plug and Play and Antler. Appboxo advances the adoption of SuperApps.
Appboxo's miniapp platform is an integration platform that facilitates the integration of multiple third-party applications with a host application. The platform uses standardized Application Programming Interfaces (APIs) to ensure that disparate software solutions can seamlessly share and exchange data, processes, and functionalities.
Shopboxo App helps entrepreneurs, brands and SMEs to create online stores within minutes and start selling their goods and services online directly to consumers. Shopboxo provides all essential tools for businesses to run their businesses online, such as product catalog, advanced design functionality, order management, payment and shipping integration
About the role
The Product Marketing Manager is crucial in driving the success of our digital products in the online space. This individual will harness digital channels, platforms, and tools to ensure that our digital products are positioned optimally, reaching the target audience effectively and driving conversions.
Key Responsibilities
Digital Strategy: Craft and execute a comprehensive digital marketing strategy for our products, ensuring we meet business objectives and ROI targets.
Product Positioning & Messaging: Develop compelling and consistent messaging tailored to various online segments and platforms.
Online Go-to-Market Strategy: Lead digital go-to-market strategies for new product launches, ensuring alignment with overall business goals.
SEO & SEM: Collaborate with SEO and SEM teams to ensure the product achieves optimal visibility on search engines.
Content Creation: Oversee the creation of digital content such as blog posts, videos, webinars, and infographics to drive product awareness and engagement.
Performance Analytics: Regularly analyze and report on digital campaign performances using tools such as Google Analytics, adjusting strategies based on data-driven insights.
Social Media: Liaise with the social media team to coordinate campaigns and ensure consistent product messaging across platforms.
User Experience (UX) & Conversion Rate Optimization (CRO): Collaborate with UX teams to ensure the product website or landing page offers an optimal user experience leading to higher conversions.
Affiliate & Partnership Management: Develop and manage partnerships with relevant affiliates, influencers, or other stakeholders to expand product reach.
Sales Enablement: Enable the sales team by providing relevant materials, content, creatives, and collaterals.
Qualifications
Bachelor's degree in Marketing, Business, or a related field. Specialization in Digital Marketing is a plus.
3 to 5 years of experience in digital product marketing, preferably with SaaS companies.
Proficiency in digital marketing tools like Google Ads, Facebook Ads Manager, and email marketing platforms.
Strong analytical skills with a familiarity with digital marketing metrics and KPIs.
Excellent written and verbal communication skills.
Knowledge of SEO, SEM, and CRO best practices.
Ability to think creatively and strategically, demonstrating passion about bringing digital products to market.
Our Values
Never compromise. Building a good product and company is not enough.
Working super hard to achieve results in the shortest period of time.
Break Walls.
Be honest and never shy away from honest ideas, feedback, comments.
Have fun and enjoy the ride. We spend more than 50% of our lives at work, and without fun, we will live very mediocre lives.