Senior Manufacturing Technician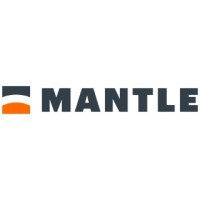 Mantle
Operations
San Francisco, CA, USA
Posted on Thursday, August 24, 2023
Mantle is a disruptive Series B, venture-backed technology company that is helping manufacturers bring millions of new products to life faster, cheaper, and more easily than ever before with its patented TrueShape™ metal 3D printing technology. By combining hardware, software, and materials, Mantle is creating a new category of metal additive manufacturing that is being rapidly adopted by major global OEMs.
Mantle's employees thrive in an environment where multiple fields of study come together to solve challenging and important problems. You will be joining a diverse, cross-functional team that is bringing to market the most advanced precision metal 3D printing technology designed for high volume production. Mantle is fundamentally changing how metal parts are made.

Senior Manufacturing Technicians at Mantle play a pivotal role in the production and maintenance of our fleet of advanced 3D metal printing systems. The ideal candidate is someone who can work independently to troubleshoot and resolve manufacturing challenges, while also collaborating effectively with cross-functional teams to drive continuous improvement. Attention to detail, technical aptitude and a commitment to careful documentation will enable the candidate to be successful in this role.
Responsibilities Include
Assembly and test of complex electromechanical systems in accordance with current manufacturing processes
Independently oversee current and future assembly progression, optimizing for efficiency
Lead production by efficient work practices and acting as a subject matter expert.
Maintain documentation of work performed
Test, evaluate, and troubleshoot problems with minimum supervision, and assist others with troubleshooting problems
Interpretation and concise maintenance of technical documentation, including suggestions for revision
Proactively identify equipment and process improvements for Manufacturing Process Instructions (MPIs)
Contribute to the development of standard operating procedures (SOPs) and best practices to ensure consistent and repeatable manufacturing processes.
Collaborate with Manufacturing Engineers and R&D teams to identify, troubleshoot, and resolve technical issues related to manufacturing processes.
Compare current production Manufacturing Process Instructions and designs against engineering dispositions and current revisions for documentation
Assist in the development and implementation of process improvements to enhance product quality, consistency, and overall efficiency.
Train and mentor Junior Technicians to foster a culture of knowledge-sharing and skill development
Perform preventative maintenance and place reorders for production tooling and equipment
Occasionally assist with inventory management, organization, and assembly kit fulfillment
About You
Ability to independently interpret and work from engineering technical drawings
High sense of urgency with a focus on safety, efficiency, and quality
Exceptional problem solving skills, and the ability to make informed decisions independently
Adherence to safety protocols and the ability to work in a fast-paced and dynamic environment
Experience with basic electrical skills such as soldering, crimping, cable harness routing, and sensor calibration
Experience with BOM management and Product Lifecycle Management software such as Arena
Experience with project tracking software such as Jira or Asana
Hands on experience with multi-axis CNC systems
The targeted pay range for this role is $35 - $40 per hour and is commensurate with experience relative to the position. Actual compensation depends on a variety of factors including location, experience, and skills.
Mantle is an equal opportunity employer. We provide complete benefits and competitive compensation that includes equity ownership. You do not need to match every listed expectation to apply for this position. Here at Mantle, we know that diverse perspectives foster the innovation we need to be successful, and we are committed to building a team that encompasses a variety of backgrounds, experiences, and skills. Per Mantle's current COVID policy, all employees are required to be vaccinated.