Senior Product Manager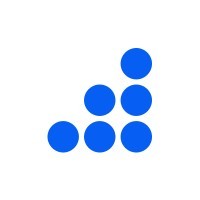 Minimum
Product
London, UK
Posted on Monday, July 10, 2023
Minimum is a Y Combinator backed startup, founded to tackle the biggest challenge currently facing humanity: how to get the world to net zero greenhouse gas emissions before it's too late.
Our mission is to track every single kilogram of carbon emitted by corporations worldwide. The granular, automated, and verifiable carbon footprint data Minimum provides improves the quality of reporting and disclosures, facilitates more effective decarbonisation planning, and enables cleaner operations and practices for companies.
We are building an 'Emissions Data Platform' to model the greenhouse gas profile of the world's largest businesses — which account for a significant portion of global emissions. Our platform can map the complexity of large Enterprises and provides powerful data ingestion, auditable carbon calculations, and a single source of truth for an organisation's greenhouse gas footprint.
Minimum is a well-funded, high-growth startup with significant, yet-to-be-announced funding from leading Silicon Valley and European investors. We are experiencing rapid traction with customers and esteemed global partners.
As a Senior Product Manager at Minimum, you'll play a pivotal role in shaping our core platform. You'll be responsible for shipping features for both internal users (back-office) and external users (customers). You'll work in close collaboration with Minimum's Domain Team, which is solely dedicated to formalising, documenting and productising concepts from the Carbon Accounting & Management domain, as a reference for platform implementations.
Your primary focus will be to continue to build out functionality in our existing product, across the areas of data ingestion, calculation, auditability, analysis, and streaming data to downstream systems. To achieve this you'll need to gain a profound understanding of our users and partners, and devise innovative methods for presenting technical 'Carbon Accounting' topics in ways that are user-friendly and accessible to end-users. While a background in greenhouse gas emissions is not a prerequisite, you should anticipate becoming an expert in this field as you contribute to the development of Minimum's market-leading Emissions Data Platform.
- Deliver the existing roadmap for our Emissions Data Platform at a high velocity & high quality while assessing new opportunities for innovation, improving the existing product, and setting the future roadmap
- Prioritise new features based on customer needs, business strategy, and technical feasibility
- Set and follow metrics that advise us of the success of the products and their impact on Minimum
- Partner with design, operations, and engineering teams on the design, implementation, delivery and adoption of product functionality
Who You Are ("Need to have")
- You have 6+ years working as an online product manager in cross-functional teams that have shipped software products at scale
- You have worked on a B2B SaaS product, ideally for Enterprise-level customers, and deeply understand the nuances of B2B product management
- You're excited about working in a new, green field, ambiguous space
- You have an appetite to dive into a deeply technical domain which currently lacks satisfactory software solutions
- You're a compelling storyteller who can communicate in succinct and inspiring ways to a variety of audience types
- You have a team-first approach and have developed techniques to ensure your teams are happy, motivated and productive
- You're a self-starter who thrives in a fast-paced environment, excels in navigating ambiguity, and is highly motivated to make a meaningful impact
Who You Are ("Nice to have")
- A Computer Science or STEM to undergraduate level
- Deep technical expertise in the areas of databases, schema design, data pipelines and have a demonstrably strong understanding of software systems, solutions, and technical architecture
This role is primarily in-person in our London HQ (on Bermondsey Street). A hybrid working setup (e.g. 1-2 days per week remote) is possible, but we do place an emphasis on in-person interaction & collaboration at Minimum.