Senior Operations Manager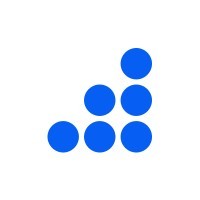 Minimum
Operations
London, UK
Posted on Monday, November 13, 2023
Minimum is a Y Combinator backed start-up, founded to tackle the biggest challenge currently facing humanity: how to get the world to net zero carbon emissions before it's too late.
Our mission is to help companies understand their impact on the environment and collaborate with them to reduce this impact through a hybrid approach of innovative and sophisticated software solutions and world class sustainability expertise.
Minimum is a well-funded, high-growth startup with substantial funding from elite Silicon Valley and European investors. We are experiencing rapid traction with customers and prestigious global partners.
As a Senior Operations Manager, you will support the general running of the business in critical areas including:
- finance
- information security
- people operations
- talent acquisition
- general administration
You will collaborate closely with all other teams at Minimum: our carbon experts, who create our clients carbon footprints using our software, our product and engineering teams, who build that software, and our commercial team, who own our go-to-market strategy. This role will be contribute directly towards Minimum's success by ensuring the smooth running of the business.
This role will have the opportunity to grow into the service delivery aspects of the business in future.
This role reports into Charlie Bridge, our VP of Operations.
We're looking for interesting people. If your experience doesn't quite match all of the points below but you feel you have a lot to offer the team, we'd love to hear from you.
Responsibilities
Manage and document financial matters including client invoicing, vendor payments, bank transfers and monthly accounts
Manage and document payroll and other financial matters relating to employees such as expenses
Complete information security projects (such as implementing a MDM system)
Manage and document day-to-day information security matters such as monitoring compliance and access, completing supplier questionnaires, performing third-party reviews and maintaining the information security calendar
Manage and maintain people operations processes such as onboarding and offboarding, health insurance and IT requests
Support hiring managers throughout the talent acquisition process including managing agencies and monitoring hiring processes to provide a high quality candidate experience
Perform candidate sourcing and screening with support from hiring managers
Assist in other operational areas as required for a dynamic early stage business such as: managing supplier contracts, office management, managing insurance, preparing all-company materials and meetings, preparing team-building and engagement activities such as offsites
Future service delivery responsibilities could include: owning and improving internal service delivery processes, owning service delivery task tracking and distribution, managing outsource providers and processes
Experience
5+ years of experience in business operations, people operations or a similar role, preferably at an early stage business
Experience with financial and people management processes and familiarity with legal documents
Strong background in designing, implementing and owning efficient processes in a fast-paced environment
Exceptional interpersonal skills; able to manage sensitive information and conversations with discretion and tact
Experience with information security is a plus
Action-orientated - high output with a focus on completion and iterative improvement
Excellent problem-solving skills