Lab Operations Senior Manager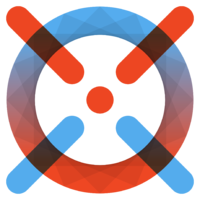 Owkin
Operations
Paris, France
Posted on Wednesday, April 19, 2023
About
Owkin exists to find the right treatment for every patient. Our focus is to use artificial intelligence to discover and develop better treatments for unmet medical needs, starting with the fight against cancer.
In November, Owkin became a 'unicorn' - a startup worth more than $1 billion - through a $180 million investment from pharmaceutical company Sanofi. As a result, we are now looking for the brightest and best talent to help us to go even further in achieving our mission.
Job Description
About us
Owkin is an AI biotechnology company that uses AI to find the right treatment for every patient. We combine the best of human and artificial intelligence to answer the research questions shared by biopharma and academic researchers. By closing the translational gap between complex biology and new treatments, we bring new diagnostics and drugs to patients sooner.
Owkin has raised over $300 million and became a unicorn through investments from leading biopharma companies (Sanofi and BMS) and venture funds (Fidelity, GV and BPI, among others).
Owkin is seeking the best and brightest to join our fast-growing and dynamic team.
About the role:
We are seeking an autonomous and proactive Lab Operations Manager / Senior Manager to join our growing team and Owkin's development of its proprietary discovery pipeline through internal R&D.
The Lab Ops Manager will play a key role in setting up the first Owkin lab facilities and ensuring that our target validation programs run smoothly by operating a well-functioning environment. She/he will also assist in the execution of experiments by conducting established protocols related to cell and molecular biology techniques and assays.
The best person for this role has a deep understanding of the inner workings of a lab and combines her/his experience in the biology field with excellent managerial and organizational skills. This role empowers the whole Owkin lab team to be more effective and will enable it to scale as the company grows.
In particular, you will:
Maintain the lab environment to make it an effective place to conduct research.

Work with the BioMedical Operations and Discovery teams to understand their requirements and ensure traceability through LIMS/eLN.

Manage and maintain a biobank (cell lines and primary sample specimens).

Conduct lab purchasing activities and keep an updated inventory of laboratory supplies.

Assist scientists in technical work as needed, in areas such as primary cell culture, cloning, RNAi/CRIPSR, usage of instruments/equipment related to project work, and various assays.

Help develop and update SOPs to support experiments, taking direction from Project Leads.

Make/maintain common media and buffers and commonly used reagents.

Serve as primary contact for lab vendors, including supplies, chemicals, equipment maintenance and service visits.

Oversee and maintain regulatory authorizations and laboratory policies as well as Environmental Health and Safety requirements.

Help lead, mentor, and build experimental team.
About you
Education & Experience
You have a BSc +5 or M.Sc. in molecular or cell biology or related fields. PhD is preferred

You have 5+ years of experience managing lab operations (preferably in an industrial setting)

You have hands-on experience with mammalian cell culture in particular handling primary samples

You have experience with cell-based assays for phenotyping, functionality and viability in cell lines and primary tissues

You have experience with general biochemistry and molecular biology techniques (western blot, ELISA, ELISpot, IHC, multiplex immunoassays, qPCR)

You previously used LIMS/ELN systems

You (ideally) have experience with either genome editing methods, cell transfection and/or 3D cell models
Skills &b Competencies:
You are detailed-oriented and have exceptional organizational and record keeping skills

You can demonstrate successful implementation of a lab end-to-end and/or implementation of leading edge protocols or technologies

You are passionate about science and love being in the lab

You are a great team player and like developing a supportive and inclusive work environment

You spot small dysfunctionalities and proactively resolve them

You are resourceful and find creative ways to overcome operational challenges

You feel comfortable communicating to both scientific and non-scientific audiences in French and English
What we offer
Competitive salary & excellent benefits package

Flexible work organization and access to remote work

Friendly and informal working environment

Opportunity to work with an international team with high technical and scientific backgrounds
Recruitment Process & Security
Please attach a CV.

Owkin is an Equal Opportunity Employer. All qualified applicants will receive consideration for employment without regard to race, sex, gender, sexual orientation, age, color, religion, national origin, protected veteran status or on the basis of disability.

Owkin is a great place to work. Unfortunately, being a coveted workplace means we are vulnerable to recruitment phishing scams. We urge all job seekers and candidates to be wary of potential scams. Most of these have individuals posing as representatives of prominent companies, including Owkin, with the aim of obtaining personal, sensitive, or financial information from applicants. These scams prey upon an individual's desire to obtain a job and can sometimes "feel" like a genuine recruitment process. Some red flags are identified below. Should you encounter a recruitment process that claims to be for Owkin but is not consistent with the below, please do not provide any personal or financial information:

Legitimate Owkin recruitment processes include communication with candidates through recognized professional networks, such as LinkedIn. However, further

communication is always through an official Owkin email address (from the @owkin.com domain), over the phone or though Recruitment platforms (WelcomeKit, talent.io, hidden.market, Fifty Talent or Hiresweet);

Legitimate Owkin recruiters will not solicit personal data from candidates during the application phase including, but not limited to, date of birth, social security numbers, or bank account information;

Legitimate Owkin interviews may be conducted over the phone, in person, or via an approved enterprise videoconferencing service (such as Google Meets or Highfive).

They will never occur via Signal, Telegram or Messenger

Legitimate Owkin offers of employment are based on merit and only extended once a candidate has interviewed with members of the hiring team. Offers will be extended both verbally and in written format. Owkin may request some personal information to initiate the hiring process, but this will be through protected means.
If you think that you have been a victim of fraud,
Additional Information
Contract Type:Full-Time
Location:Paris
Education Level:Bachelor's Degree
Experience:> 5 years
Sounds like something made for you?