Senior Frontend Engineer - Delivery Team (m/f/x)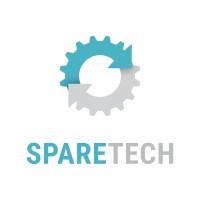 SPARETECH
Software Engineering
Remote · Stuttgart, Germany
Posted on Friday, August 12, 2022
Frontend Engineer - Delivery Team (m/f/x)
Our engineering organization is remote-first. You can decide whether you work from home, at our headquarters in Stuttgart or at one of our design offices in Germany.
The Team
The delivery team is in charge of all directly customer-facing systems, including the main web app and REST-APIs. We're running on a modern tech stack using Kotlin and React. We are looking for people who want to continuously improve, learn and share their knowledge with others.
The delivery team offers the opportunity to work on the platform our clients use on a daily basis and also explore and improve the user experience.
Projects we worked on recently
Rolled out free text search functionality for millions of client records.
Migrated long-running tasks to a scalable worker infrastructure.
Optimized long-running DB queries.
Improved UX experience.
You will
Work with auto-generated, fully typed REST-API clients.
Own features & components end-to-end.
Design, build, test and deploy new features and improvements.
Solve product problems and collaborate with a small, cross-functional team of product managers, designers and fellow engineers.
You are a fit for this role if you have
2+ years of industry experience building modern UIs using component-based UI frameworks with React.
Experience working with modern frontend tooling (Yarn, Lerna, SCSS, PostCSS).
Experience with UI state (React context, MobX or Redux).
Used REST APIs.
A plus but not needed
Experience with Typescript
Cypress based UI testing
Have a passion for optimizing loading and rending performance while visualizing large, complex data sets.
What we can offer you
A remote-first company, where you can decide every day whether you work from home, at our headquarters in Stuttgart or at one of our Design Offices in Germany
A competitive salary with an equity package as well as a permanent full-time contract
Freely choose the hardware you need to work
Software licenses for IntelliJ Idea
An annual training budget that you can invest in training, conferences, or professional coaching
In Germany: A subsidized job bike to escape city traffic and a Wellpass gym membership to stay active
A dynamic start-up atmosphere and an international team in which new ideas, creative approaches, and cooperation at eye level are valued
At SPARETECH, we believe in equal opportunities for every human. No matter where you are from, what you think, what you believe in, what gender you are, or who you love.
About us
SPARETECH is the SaaS platform that enables manufacturing companies to sustainably reduce inventory, costs, and CO2 emissions by purchasing availability guarantees from thousands of suppliers. The web application simplifies the automation of processes from identification to the ordering of machinery and equipment spare parts.
SPARETECH is trusted by renowned global customers and partners and is headquartered in Stuttgart, Germany with an international team dispersed around the globe.
‍