Business Intern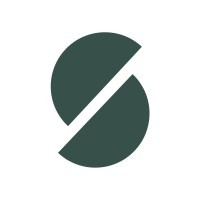 Svested
Sales & Business Development
Location unavailable
Posted on Tuesday, March 29, 2022
Business Intern
About the company
At Svested, our vision is to supercharge growth, create wealth, and fulfill dreams through ESOP (Employee Stock Ownership Plan). Svested supports startups in Southeast Asia in their ESOP journey by providing advisory for ESOP set up as well as a user-friendly platform to manage ESOP and equity.

About the role
We are running on full steam each day as we accelerate adoption of ESOP in the region. As such, we are seeking a business intern to work with the founding team on tasks, such as research, recruitment, arranging meetings with clients and potential hires, partnerships, special projects, and other miscellaneous tasks.
What you will be doing
• Take ownership of the assigned projects, such as market research, sales process, etc
• Identify, research on, and reach out to potential customers and partners
• Analyse targets and outcomes, and review gaps and opportunities
• Identify trends and market opportunities in the ESOP space
• Present research findings and execution outcomes on a regular basis
• Be involved in the day-to-day operations and building of a fast growing tech startup
What you will gain and learn
• Make a difference in the startup ecosystem by helping founders and employees understand the value of ESOP
• Opportunity to take initiative and volunteer for projects that you are interested in
• Develop your communication, business development, and partnerships skills
• Work with an ambitious and fast-growing team and receive mentoring from the founders
What we look for
At Svested, we value character and cultural fit above competency. We are seeking candidates with the following qualities:
• You are currently studying in a university
• You have some experience in doing research, business development, and marketing
• You possess an entrepreneurial spirit, take initiative, and are driven to move projects forwards
• You are a team-player and can work well in a fast-paced environment
• You have excellent written and verbal communication skills, and can craft succinct messaging
• You are organised, analytical, and comfortable with data
• Bonus if you have the ability to speak, read, and write another language (Southeast Asian or Chinese).
Make an impact
Join us to supercharge growth, create wealth, and fulfil dreams through Employee Stock Option Plan (ESOP). We believe that people are empowered when they are treated as co-owners rather than mere workers. Our pace of work creates an environment where you can stretch yourself, learn new things, and make an impact.
Benefits & Perks
Fortnightly company lunch
Annual company retreat
Growth mindset fund
Health benefits
Paid volunteer leave
Company-wide volunteer event
Job Term
At least 3 months
Monthly Salary
Internship allowance
Apply
Please email your (1) resume, (2) salary expectations, and (3) a short paragraph (less than 100 words) on your past experiences and why you are interested in this role to careers@svested.com.