Marketing Executive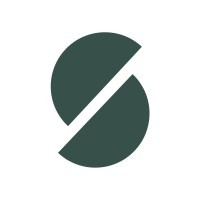 Svested
Marketing & Communications
Location unavailable
Posted on Tuesday, March 29, 2022
Marketing Executive
About the company
At Svested, our vision is to supercharge growth, create wealth, and fulfill dreams through ESOP (Employee Stock Ownership Plan). Svested supports startups in Southeast Asia in their ESOP journey by providing advisory for ESOP set up as well as a user-friendly platform to manage ESOP and equity.

About the role
We are looking for an ambitious, business-oriented, creative, driven, and energetic person to join us as a Marketing Executive. In this role, you will be responsible for delivering an effective marketing strategy, creating trade marketing materials, managing the digital marketing efforts (social media and email marketing), generating topics and ideas for new and engaging content, writing articles, conducting research and interviews, and overseeing the design aspects of the company. You will report to the Chief Commercial Officer.
What you will be doing
• Conceptualize content and marketing ideas
• Develop and deliver an effective marketing strategy to meet the business objectives
• Organise events, seminars, webinars, and networking sessions
• Produce various kinds of content, which could include trade marketing materials, educational articles, presentations, videos, reports, website content, and courses
• Write high-quality, SEO-friendly content, while ensuring that complex issues are presented simply
• Manage the social media platforms of the company
• Manage and curate the email newsletters to customers
• Ensure a consistent look and feel for all company's materials
• Conduct research and interviews to gather facts and opinions for various content pieces
What you will gain and learn
• Make a difference in the startup ecosystem by helping founders and employees understand the value of ESOP
• Develop your marketing, communication, interview, and writing skills
• Propose, strategize, and execute your own projects
• Join an ambitious and fast-growing team as an early team member

What we look for
At Svested, we value character and cultural fit above competency. We are seeking candidates with the following qualities:
• You possess a diploma or a degree
• You have experience in social media marketing, copywriting, conducting content research and interview, and scripting interview talking points
• You have a positive attitude and are a team-player
• You can work independently, meet deadlines, and pay attention to details
• You can work well in a fast-paced environment and have strong organization and project management skills
• You have excellent communication, writing, editing, and proofing skills
• You are creative and can develop content that provokes engagement

Make an impact
Join us to supercharge growth, create wealth, and fulfil dreams through Employee Stock Option Plan (ESOP). We believe that people are empowered when they are treated as co-owners rather than mere workers. Our pace of work creates an environment where you can stretch yourself, learn new things, and make an impact.
Benefits & Perks
Fortnightly company lunch
Annual company retreat
Growth mindset fund
Health benefits
Paid volunteer leave
Company-wide volunteer event
Job Term
Full Time
Monthly Salary
Competitive
Apply
Please email your (1) resume, (2) salary expectations, and (3) a short paragraph (less than 100 words) on your past experiences and why you are interested in this role to careers@svested.com.