✈️Senior Forward-Deployed Engineer (f/m/d)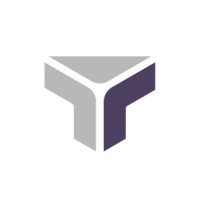 Taktile
Posted on Wednesday, March 1, 2023
Taktile is a technology company building cloud-native software that underpins the financial products of the future. Taktile exists to create value for organizations through smarter and safer decisions at scale. Our goal is to become the world's leading software provider for automated decision-making in the financial services industry and, to date, our software has been used by our customers to power over 15 million credit decisions.
Taktile is based in Berlin and New York City. It was founded by machine learning and data science veterans with extensive experience building and running production ML in financial services. Our team consists of engineers, entrepreneurs, and researchers with a diverse set of backgrounds. Some of us attended top universities such as Harvard, Oxford, and ETH Zurich and some of us have no degree at all. We have accumulated extensive work experience at leading tech companies, startups, and the enterprise software sphere. Our backers include Y Combinator, Index Ventures, firstminute Capital, and stellar angels such as the founders of Looker, GitHub, Mulesoft, Datadog and UiPath.
You will liaise with our customers' engineering and machine learning teams and write production-grade code to integrate Taktile's APIs with their systems
You will interact closely with our customers, take responsibility for stakeholder management, and spend time at our customers' sites if needed. You care deeply about our customers' needs and constantly monitor and mitigate technical and project risks.
You will lead, coordinate, and mentor junior developers, and help them to improve both technical and non-technical skills
You will work with product management to translate your knowledge of customer problems into product insights.
You will analyze usage patterns, troubleshoot, and enhance the customer's user experience of Taktile's platform. This requires knowing the product's codebase well enough to support debugging and triaging efforts.
Prior experience building and integrating REST APIs
Prior experience with Python/FastAPI
Understanding of cloud architecture and computing concepts
Understanding of databases types and trade-offs
Domain expertise in the financials services industry (banking, insurance, capital markets, payments, etc.)
Proficiency in German, or a willingness to learn
We're eager to meet talented and driven candidates regardless of whether they tick all the boxes. We're looking for someone who will add to our culture, not just fit within it. We strongly encourage individuals from groups traditionally underestimated and underrepresented in tech to apply.
We seek to actively recognize and combat racism, sexism, ableism and ageism. We embrace and support all gender identities and expressions, and celebrate love in its many forms. We won't inquire about how you identify or if you've experienced discrimination, but if you want to tell your story, we are all ears.