Field Operations Manager - Los Angeles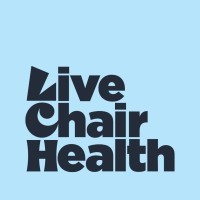 Live Chair
Operations
Los Angeles, CA, USA · Remote
Posted on Wednesday, July 12, 2023
The Field Operations Manager will be responsible for managing and coordinating the day-to-day operations of our team of Community Health Workers and Customer Service Representatives. This includes overseeing the recruitment, training, and supervision of staff, monitoring and reporting on team performance, ensuring compliance with contract requirements and standards, and collaborating with other departments to ensure smooth operations, excellent contract execution, and strong market performance.
DUTIES AND RESPONSIBILITIES
Supervise and support a team of Community Health Workers and Customer Service Representatives
Manage the recruitment, training, and performance evaluation of staff
Develop and implement policies, procedures, and protocols to ensure efficient and effective contract execution
Monitor and report on team performance, including productivity, quality, and customer satisfaction
Ensure compliance with program requirements and standards, including privacy and confidentiality regulations
Collaborate with other departments (i.e. Engineering and Product) to ensure excellent service delivery and continuous quality improvement
Foster a positive and supportive work environment that encourages teamwork, open communication, and professional growth
Build a network of community hubs and partners for events, addressing SDOH needs, and incentivizing the next best action
Establish and maintain relationships with key stakeholders, including customers, partners, and community organizations
Work with the market General Manager to identify areas of opportunity and improvement
Ability to work a flexible schedule and have reliable transportation
Espouse the Live Chair values of Respect, Integrity, and Results
Who is Live Chair Health?
Live Chair Health (LCH) is a culturally relevant community platform powered by tech-enabled services. LCH helps health plans engage and activate their members, especially those they have historically struggled to reach, such as minorities and underserved populations. LCH builds stronger, healthier and more stable communities by reducing health disparities and improving life expectancy, particularly for underserved populations.
How We Do This
LCH deploys culturally relevant Community Health Workers and tech enabled services to underserved communities in order to drive the Next Best Actions related to Preventative, Social, and Administrative Care goals.
By combining the best of community organizing, consumer marketing, and technology, we work with and empower trusted community hubs and create lasting change from the bottom up to build stronger and healthier communities.